---
U.S. Mortgage index weakened in early September, MBA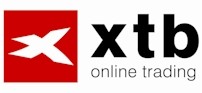 Nationwide survey of American Banking Association (MBA) reflected in the 3rd week September an unexpected increase in demand for housing loans, higher mortgage rates and flow of demand for refinancing.
Seasonally adjusted composite index of mortgage activity fell by 1.5% and 2.7% rise followed a week ago. This purchase index jumped 6.3% to highest level since the end of May. After rising 1.8% a week ago was still 40% lower than a year ago. Indicator of refinancing applications decreased by 3.1%, for the first time in six weeks. A week ago, rose by 2.8%, and attacked a 16-month high. The share of refinancing to the total number of applications decreased by 1.0% to 81.9%.
Interest rates rose, reflected from historical lows. The average interest rate of 30-year fixed-rate mortgages by 7 basis points to 4.50% interest rate 15-year mortgage by 12 basis points to 4.00%. Annual interest rate mortgage with a variable interest rate from 6.95% to 7.00%. ARM share of the total number of applications stagnated at 6.1%. MBA survey covers about half of all credit applications in the U.S.. The level of 100 corresponds to 1990.
---
---
Hypoteční index USA na začátku září oslabil, MBA
Diskuze a názory
Na dané téma nejsou žádné názory.