---
8:00 - U.S.: Tuesday's strong rally today and add the PSE?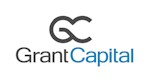 Tuesday on U.S. exchanges has made ??all the bulls happy. Overseas indexes rose throughout the session, ended very close to daily highs and even overcome intraday highs established last week. Dow Jones and stopped just below the 11,000 threshold. The new maximum value of its oil well established (83 USD / barrel) and gold, which early this morning broke the 1350 USD / ounce.

On this wave of positive sentiment today react all Asian markets, and adds significantly. An exception is the Chinese markets, where it is still closed due to holidays. The first trading day will be there Friday, 8.10

European markets strongly joined yesterday, however slight strengthening is waiting to start today's session. Index could reach up to 0.5%.

PSE should therefore also add to and probably will as well. Should in particular strengthen titles Erste Bank, which ended in Austria on the value of CZK 730, and CME (U.S. 440 CZK). The good performance yesterday could add something CEZ. NWR after yesterday's report on the acquisition of billions in Poland might stay away.

Miroslav Hlavoň


CAPITAL GRANT company specializes in brokering trades in shares listed on the CR and the USA. For more information visit www.grantcapital.cz
---
---
8:00 – USA: Úterní silná rally, přidá se dnes i pražská burza?
Diskuze a názory
Na dané téma nejsou žádné názory.