---
U.S. futures on 08/10/2010: macrodata change has a negative indicator?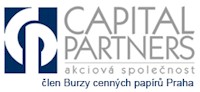 After yesterday's lackluster performance on Wall Street as a prelude to the most important opatrnického macrodata wait at least this week, so today will be able to stock market players to respond to reports from the labor market and unemployment.
Yesterday was initiated after hours "earnings season" published reports HV Alcoa and the brunt of the companies' balance sheets SP 500 index, however, expect more over the next 14 days.
Today will be published in the macroeconomic data: the number of new jobs created in non-agricultural sector in September with exp. -5 Thousand., The number of newly created jobs in the private sector, with exp. +75 Thousand., The unemployment rate with exp. 9.7% in August wholesale inventories with exp. +0.5%.
Mercedes-Benz in September sales increased by 13% to 118,600 cars (from the beginning of the year by 16% to 854 thousand. Cars) increased its sales target this year in China.
A well-known billionaire George Soros, the Hungarian origin donated $ 1 million for victims of chemical accidents in the city and Devecser Kolontár, while the country officially asked the EU for help.
Film studio Metro Goldwyn Mayer negotiates with creditors on a plan prepared by bankruptcy, the company would be traded debt of more than $ 4 billion in new property companies, lenders have time to decisions to 22.10.2010.
The commodity is a certain correction of the original values, because the NYMEX WTI crude oil price is $ 80.63 per barrel and gold is trading at $ 1330.20 course per troy ounce. The forex cross rates are EUR / USD at 1.3906 limit.
The futures are still holding a slight minus, namely DJIA -29 points, Nasdaq 100 -8.75 points and SP 500 -3 points.
CAPITAL PARTNERS as
J. Stoulil
---
---
US futures dne 8.10.2010: změní makrodata zatím negativní indikace ?
Diskuze a názory
Na dané téma nejsou žádné názory.