---
Tomas Sedlacek: The pension problem as a blessing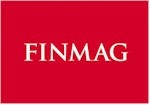 The essence of this article and the current pension mess can be summed up in one sentence: In 1840, the average life expectancy in Europe forty-five years. In 2000, however, live an average of 80 years (men) or even 85 (women). In other words - 170 years ago there is no problem with pensions is not because it was not retired. Today it is "slightly" different. What to do?
If, say, 25 years into the study, 65 are going to retire in 80 years, dying is not all that hard to figure out that "unproductive age" spend exactly half of his life. Forty years of work and pay income tax and forty not - you either "before" or "after" employment chapter of your life.The state budget, while contributing in a non-productive period, but rather usually derive money from the state to you, the state pays the school, health and pensions.
If the state neexitoval ...
So if - in a kind of a purely hypothetical situation - the state did not exist, you would have had to pay themselves a very high amount of what you have to repay the debt "from youth" and you should save up for (significant) income of your life. Retirement often feels like the end of life, but it's not true. Twenty years is about a quarter of life. So, like every season occupies a quarter of the year and fall term of life is in place and is by no means negligible long.
Longevity is, however, like every other blessing, its price and its problems - the longer we study and the longer we lifespan, the more (state Nest) and will have to levy taxes to burden the productive portion of our lives. It just does not no way out. And it's not just a technical problem, but also philosophically civilization. No reform of the pension you can work around this problem.
If we were like China ...
Let's go to this reasoning somewhat unpredictably pull China. There is no pension scheme for its population (except civil servants) do not. Many times I've heard and read the thesis that just because we are still above the long-priced win and that the existence of our pension problem is our kind of competitive disadvantage.In other words, countries where companies do not have to pay state (sic) pension insurance for their employees may be offered cheaper labor than the country where the state charges climb to astronomical heights.
---