---
Markets
  |  November 29, 2010 10:40:40
Pavel Kohout: Keynes and Minsky - Two prophets abuse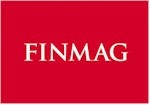 During the financial crisis in 2007 and 2008 and subsequent economic recession, more than ever resonated name an economist who died in 1946 - John Maynard Keynes. His recipes could help to better overcome similar crises? Or even prevent them?
This question is the central theme of the book Keynes - The Return of the Master: Why, Sixty Years After His Death, John Maynard Keynes Is the Most Important Economic Thinker for America ( Keynes - The Return of the Master. Why is John Maynard Keynes and 60 years after death U.S. leading economic thinker ), written by Professor Emeritus of Political Economy Robert Skidelsky, Author of a three-part biography of Keynes. What Keynes said Skidelského according to the financial crisis?
Until the fog dissipated
"At least the past twenty years, mainstream economists have learned that markets continually clean themselves. The idea was that if wages and prices are completely flexible, resources will be fully utilized. Any shock to the system will result in immediate price and wage adjustment to the new situation, "Skidelsky begins. Appropriate system response may occur only if markets are a good idea of ??the future. This requires sufficient information that lent economic projections sufficient dose of reality.
If markets are rational and well informed, applying the theory of efficient markets as the stock exchange and on the market of goods, commodities or labor. "Seventy years ago, Keynes pointed out this mistake.When shock occurs, market participants have no idea what will happen. In the face of uncertainty adapt their behavior, but totally restrict purchases until the fog dissipated, thus sending the economy into a downward spiral, "writes Skidelsky.
In a crisis, markets cease to respond rationally and spread shock system. Entrepreneurs in a panic and limit purchases feverishly released. Government and Minister of Finance meets to announce that its analysts are unable to calculate anything, as their econometric models fail. Bosses risk management in banks issuing bans trade in hazardous counterparties, which are almost all other banks. The interbank market is frozen and there is a knock-on crash the system because in the face of utter uncertainty ceases normal business operations.Investors are in panic relieve fire-sale price of the shares, as they fear that in a month, week or day is not able to sell at all.
Applying air? Pumpujme!
Continuation of article can be found at http://www.finmag.cz/clanek/23502/nova-polozka/
---
Last news from the section Markets:
---
Pavel Kohout: Keynes a Minsky - Dva zneužití proroci
Diskuze a názory
Na dané téma nejsou žádné názory.