---
Dallas area manufacturing activity accelerated in November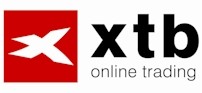 Indicator of manufacturing activity the American Southwest in November recorded a significant growth signals recovery. Survey Federal Reserve Bank of Dallas, confirmed that the current index level increased from 2.6 to 16.2 points after jumping from the surface to -17.7 +2.6 points in October. Zero level separating expansion from decline. Almost a quarter of those surveyed reported an increase in corporate activity and the result exceeded expectations. A majority consensus expected improvement of 4.5 points.
A key indicator of expectations significantly strengthened in November, jumped by 11.9 points to 26.1 points, corporate outlook rose by 4.5 points to 31.4. It was the third consecutive month of growth.In August, the first recorded negative index level over the past twelve months.
Almost all current indicators showed growth. The production was a positive indicator for the third month in a row. Indicator of capacity utilization jumped to positive territory, while 27% of respondents reported an increase. Indicators of orders and deliveries resumed growth after five months of negative values. Work in progress indicator improved to zero, an indicator of delivery dates only to -1.0 point drop in and stayed six months.
Price pressures were significantly higher than a month ago, about 15% of companies experienced a rise in the finished production. Employment indicator showed the best level since May and the number of hours worked rose for the first time in four months. Wage index maintained continuous growth of 12 months.The number of corporations that showed job losses in November decreased by 4.3% to 11.7%. Investment indicator showed the first rise after two-month decline. Indicator complete inventory of production compared to October noticed almost no change, except in September and stayed in negative territory for six months.

---
---
Výrobní aktivita oblasti Dallas v listopadu zrychlila
Diskuze a názory
Na dané téma nejsou žádné názory.