---
Australia unemployment rate in November fell to 5.2 pct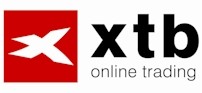 The number of Australians out of work in November decreased by 19.5 thousand to 627.8 thousand and the unemployment rate fell as expected by 0.2% to 5.2%, Australian Statistical Office said. They were last at the current level in May. In the same period amounted to 5.6%.
Employment rose by 54,600 to 11.416 million and was 3.7% higher than a year ago. The number of full-time jobs jumped 55,100 to 8.03 million. The participation rate rose by 0.1% to a new record level of 66.1%. A majority consensus expected gain 20,000 new jobs and the unemployment rate was 5.2%.
Stable demand for labor keeps the unemployment rate in Australia at a very low level. Ministry of Finance in the semi-annual outlook assumes economic growth of 3.25% in fiscal year 2010/11 and thereafter by 3.75% in 2011/12. We project the unemployment rate in the quarter to June 2012 under the 4.5% level.
Australia's central bank in December kept its key interest rate unchanged at 4.75%. Last change pushed by a quarter percentage point in November. RBA expected annual inflation rate this year at 2.5% and GDP growth of 3.5%.
---
---
Míra nezaměstnanosti Austrálie v listopadu klesla na 5,2 pct
Diskuze a názory
Na dané téma nejsou žádné názory.