---
Bank of England kept interest rates and the size of the bond buyback program unchanged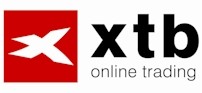 Board of the Bank of England in December left its key interest rate unchanged at 0.50%. This is the lowest level in the history of the Central Bank since March 2009. BOE MPC after a two-day meeting also decided to maintain the bond repurchase program of L 200 billion. Last pushed through an increase of 25 billion pounds in November 2009. The result of the December poll financial markets expected. Minutes from the board comes out on the 22nd December.
November's view of the Bank of England took into account possible risks due to fiscal measures. The minutes of the November vote MPC appeared different positions on interest rates and quantitative easing.Most board members felt that the balance of risks has not changed enough to establish the policy change. Up until May of next year, when released an updated view, the change in monetary policy BOE expected.
---
---
Bank of England zachovala úrokové sazby a velikost programu odkupu dluhopisů beze změn
Diskuze a názory
Na dané téma nejsou žádné názory.