---
IEA in December increased oil demand estimate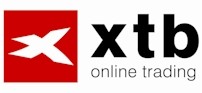 The International Energy Agency in December increased the estimate of global oil demand and take account of a surprising rise in the second half. These pressures should gradually over the medium term to alleviate. Strong growth in Asia continued to be a major factor, especially oil consumption in China during the harvest. Another factor was robust in the U.S. gasoline consumption. Oil prices jumped in early December for a two year maximum of $ 90 per barrel.
IEA revised estimate of oil demand this year up by 130 thousand b / d to 87.40 miles b / d next year by 260 thousand b / d to 88.8 miles b / d meant an annual increase of 2.5 miles barrels for this year but for next year by only 1.3 miles b / dThe emphasis on alternative fuels and increased energy efficiency in the OECD will reduce dependence on oil in the long term.
Outlook largely depends on whether OPEC keeps supply levels steady. Twelve countries exporting oil cartel over the weekend in Quito Ecuador agreed to keep production quotas unchanged. Twelve OPEC production accelerated in November to 45 thousand b / d to 29.2 miles b / d For 2011 the expected OPEC output at 29.5 miles B / d
Global supply accelerated in November to 400 thousand barrels per day to 88.1 miles b / d mainly in Canada, Kazakhstan and Brazil. This year, the IEA estimates the annual increase in non-OPEC production of 1.1 miles b / d to 52.8 miles b / d for the next year by 0.6 miles b / d to 53.4 miles b / d
Stocks of crude oil and petroleum products to OECD countries in October increased by 700 thousand b / d to 2,745 miles barrels. At the end of the month corresponded to 60.1 days of consumption. Preliminary data indicate a decrease in the November OECD inventories by about 8.4 million barrels.
---
---
IEA v prosinci zvyšuje odhad ropné poptávky
Diskuze a názory
Na dané téma nejsou žádné názory.