---
The unemployment rate unexpectedly increased UK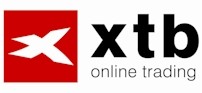 The revival of the British labor market in the quarter to October, is slowing. The number of Britons out of work in the period rose unexpectedly by 35,000 to 2.50 million, the unemployment rate rose quarter by 0.1% to 7.9%, an estimate confirmed by the British Statistical Office. This was the first rise in jobless since quarter to April. A majority consensus expected 7.7%. In the same period a year ago unemployment stood at 7.9%.
The employment rate grew, the United Kingdom decreased by 0.1% to 70.6%, from first quarter to April. The number of employed fell by the British 33 000 to 29.13 million. Public sector employment fell 33,000 to 6.01 million.The average hourly wage, including bonuses grew annually by 2.2%, faster than 2.1% in the quarter to September. A majority consensus expected 2.1%. Annual wage growth accelerated without charge by 0.1% to 2.3%.
Development of applications for support in November saw the second consecutive month of improvement. The number of Britons claiming unemployment benefits declined by 1,200 to 1.46 million, followed by -5.2 thousand in October. Consensus forecasts predicted -3 000 applications. The rate of applications is expected stagnated at 4.5%, was 0.5% lower than the same period a year ago.
---
---
Míra nezaměstnanosti Velké Británie nečekaně vzrostla
Diskuze a názory
Na dané téma nejsou žádné názory.