---
Wall Street: opening 03.06.2011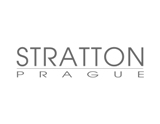 The last session ended production again this week (at least in its opening) to the fundamental macrodata, which was eagerly awaited in fact the whole week.
Specifically, there were a number of jobs created in the U.S. industry, which appeared to number only 54 thousand. (The lowest reading since September 2010) compared to 169 thousand consensus. places. In addition to adding a higher unemployment rate in May at 9.1% vs. expectations of 9.0%.This obviously caused a shift to minus futures and opening in negative territory.
In the 16 hours to add more information about the ISM Services index assuming 53.3 points.
Major U.S. stock indexes opened is strongly reduced in these states: DJIA -1.17%, Nasdaq Composite -1.15% and -1.1% SP 500. In the very end of the week ..... povzbující
On commodity markets, crude oil traded on NYMEX for $ 98.56 per barrel and gold is the price of $ 1542.80 per troy ounce. The forex cross rates are EUR / USD at 1.4520 limit.
CBOE Volatility Market Index (VIX) is worth $ 19.84, ie +1.75 USD, respectively. +7.08%.
Japanese electronics giant Sony (SNE) has problems with hackers in its computer network to steal information about 1 million customers, showing the vulnerability of the Sony system.
Overall, it can now summarize the week on Wall Street ran with higher volatility, with a somewhat stronger sensitivity to negative macrodata markets have ended with season earnings. European markets due to the burden of debt crisis could contribute in some positive way to tune the global sentiment in the markets.
---
---
Wall Street: opening 3.6.2011
Diskuze a názory
Na dané téma nejsou žádné názory.