---
Applications for U.S. mortgages in the second week of fall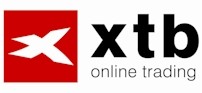 Nationwide survey of American Banking Association to reflect the week to June 3 decline applications for mortgage loans, although interest rates were at the lowest level since November. Seasonally adjusted composite index fell by 0.4% and 4.0% decline followed a week ago.

Mortgage index fell by 4.4% after stagnating last week. The indicator showed a slight refinance growth of 1.3% and followed a fall of 5.7% in the previous period. Mortgage Index slightly exceeded the level of last year. The proportion of the total number of refinancing applications rose to a six-month peak of 67.3%.
The average rate of 30-year fixed-rate mortgages fell by 4 basis points to 4.54% six-month minimum. MBA survey covers about half of all credit applications in the U.S..
---
---
Žádosti o hypotéky v USA druhý týden klesají
Diskuze a názory
Na dané téma nejsou žádné názory.