---
4 myths about the economic recovery in the U.S.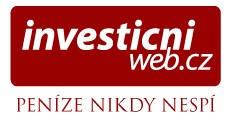 The U.S. economy slows down and even worse situation in the local labor market. At a conference in Atlanta, admitted that the U.S. central bank chief Ben Bernanke. In 2010, reminded the U.S. real estate market due to owners change the game "musical chairs" and many Americans are still on the support. unemployment rate in May rose to 9.1 percent.
The situation in the United States is a warning. Meeting Fed prints money, the government borrows, where he can, and then spends the funds at a dizzying pace in all possible effort to stabilize the economy. Perhaps in this way can temporarily calm the situation, but it is a very shortsighted solution because of serious problems accumulate in the long term, the situation only gets worse.
In America the crisis is not over, while gaining momentum!
First Myth: Obama's support for the economy created 23,000 jobs per month
150 thousand new jobs a month the economy would need just because to keep pace with population growth. The crisis in America caused a loss of 6 to 7 million jobs. During the "Obama boost" was created around 540 000 jobs. When will you return the rest?
In addition, it is worth noting that only about one fifteenth of that number for the long-term full-time employment and about 40% of all jobs in the United States are lower skilled occupations. If indeed the U.S. economy recovers, so why not produce more and better jobs?
Another indication that something is not quite right, is the fact that more and more Americans are resigned to the job search altogether.
Second Myth: The situation in the real estate sector is improving
The average property price in the U.S. is 8% lower than a year ago. The fall in prices also continues because each month, prices decreased by 1%. In the first quarter of this year, even in real estate recorded the fastest decline since 2008.Real estate crisis was further aggravated. Based on the new survey, 54% of Americans believe that the revival of the real estate market there by 2014.
What other myths accompany the American economy? Continued investment article can be found at the site, specifically here:
---
---
4 mýty o ekonomickém oživení v USA
Diskuze a názory
Na dané téma nejsou žádné názory.