---
U.S. markets are added after 6 days, China's economy is losing breath?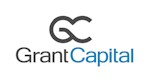 European markets ended sharply higher yesterday, especially the German DAX, which added 1.4%. The French CAC scored 1% and +0.95% EuroStoxx50. A little worse fared the London FTSE100, which strengthened by 0.8%. European markets strongly helped start a positive U.S. markets surged in the introduction to 1% in the second half of the profits to expand in this limit.Positive start to U.S. markets much later after 6 days of declines after positive data on the declining trade deficit due to a decline in imports in April. The last hour was one of the dealers who realized portion of gains. Indices are still added over 0.5%, the Nasdaq has done worse, which reinforced the "only" 0.35%.

This morning, Asian markets are doing, just as several times this week. Indices lose and add. The Japanese Nikkei is green, which strengthens the fourth day in a row. Conversely, the dates of the Chinese economy precipitated Shanghai Composite Index by 0.4% lower, then the Hang Seng by 0.7% below. China is published on the trade balance for May.The surplus rose to U.S. $ 13.5 billion (from USD 11.4 billion in April), however, market expectations sounded 18.6 billion USD. Exports grew by 19.4% (29.9% in April, expectations 20.4%) and imports increased by 28.4% (21.8% in April, expectations 22%) year on year.

European markets today, however, should start slightly negative, while Asian markets consume data from the Chinese economy, which has a negative impact on the U.S. futures. By 9:00 (ie the time opening of European markets), the situation may still change. The better option would be to open the European market neutral.

The Prague Stock Exchange yesterday lost 1% in contrast to neighboring markets and thus would have little to add. It remains questionable, however, that the title would be a growth index PX had earned. CEZ is in disfavor after dividend investors, who knocked him to 870 CZK, Erste Bank zkorigovala their profits yesterday in Austria at the end of CZK 819 and a significant increase in shares of Telefonica in previous days, this choice has had its profits yesterday. The Prague Stock Exchange and will probably help to change sentiment stronger and stronger growth in world markets.

Miroslav Hlavoň


Společnost GRANT CAPITAL se specializuje na zprostředkování obchodů s akciemi na burzách v ČR a v USA. Pro více informací navštivte www.grantcapital.cz
---
---
US trhy po 6 dnech přidávají, Čínská ekonomika ztrácí dech?
Diskuze a názory
Na dané téma nejsou žádné názory.