---
John Kraus: Nowhere to steal as well as from the state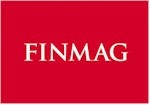 "There are only two choices: to learn the profiteering, or stand against it. If you decide to learn it is good to know that it's not your business skills, or what will bring success, but your prowess in fraud. If you do not mind, then you are gay or a successful crook, "says John Kraus. A well-known presenter, actor, playwright and ironist, who became one of the faces of the Foundation against corruption.
Why do you think of Bohemia and corruption thrive?
Because we can not fight it, because a lot of people can not function without corruption, and because of taste, as former prisoners of communism, scoff at ethical values. Banknote ideal place, pride, honor and God.
I think the true analogy further: most people cursing and swearing at communism, but the majority in it actively "go".
Optimists say that the current spate of scandals is a signal that the fight against corruption begins to take seriously, pessimists see it backwards: stealing here like never before. How do you view it?
Yes, I have a similar feeling. I think that on the one hand, we have corruption eats the soles of shoes and on the other hand, the company already did a bit more modern, and the residue ex-smarter "prison" habits of communism, perhaps slowly disappearing.
Would you agree with the statement: "What people such politicians"? How did you rate the current political situation?
Absolutely. Alone with the taste, I emphasize that politicians - are our! Who does not jump, not Czech! And they are also our image. First, how advanced we are as a company representative can deliver, but what you leave everything like it.
Did you vote? And you know, whom would you vote today?
Continuation of article can be found at: http://www.finmag.cz/cs/finmag/ekonomika/jan-kraus-nikde-se-nekrade-tak-dobre-jako-ze-statniho/
---
Last news from the section Finance:
---
Jan Kraus: Nikde se nekrade tak dobře jako ze státního
Diskuze a názory
Na dané téma nejsou žádné názory.