---
How to make a portfolio for later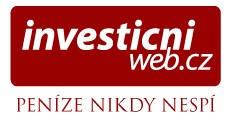 Mark Spitznagel, Universa Investments Fund founder, along with his three colleagues waiting for the arrival of other horrific events, the black swans that ordinary investors decimated portfolio. His hedge fund is betting on the most disastrous scenarios that could occur with little probability, but would significantly cripple the world markets. In 95 cases out of 100 records loss.
Spitznagel has in his office at the sound of Bach's suites and CNBC broadcasts dim cold waiting. "We are not interested monthly, annual or biennial date," he says.! Considering the much longer term, which is a necessity when working with very sparse phenomena. "
Black Swan by Nassim Taleb
Spitznagel de factoperforms "time arbitrage". Calculated, with the unimaginable and unpredictable crises have an enormous impact on the world, from the investor perspective on capital markets. Such phenomena are among the investors called "black swans". In his book of the same name, this famous Nassim Taleb term.
In the 17th century Dutch researchers claimed that all swans are white only. But only until they met with irrefutable evidence that living with swan feathers black.
Metaphorically so now the term used for little more likely, with significant consequences, which in addition to later prove that it was possible to infer in advance.
For black swans are considered recent financial crisis or nuclear disaster following the Japanese earthquake. Ever increasing interconnectedness of the world also multiplied by negative consequences. Today's black swans are thus compared with the past much more drastic effect.
After a period of five years to 2004 and led Spitznagel Taleb hedge fund Empirica, which with its strategy of focusing on short positions similar to the current fundUniverse. After Taleb seriously ill, ended fund its activities. Taleb has since focused more on the teaching of risk management at the Polytechnic Institute of NYU in Brooklyn and writing books. As to the fund universe, continues to participate in research, but not on day trading.
How would it look like a specific portfolio for the case that "arrive" black swan? Read on for investment site, specifically here:
---
---
Jak zajistit portfolio pro případ další
Diskuze a názory
Na dané téma nejsou žádné názory.