---
Bank of England in December to maintain interest rates and quantitative easing program unchanged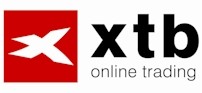 Bank of England meeting today to maintain the basic interest rate to 0.50%. Last change pushed through fifth March 2009 had reduced the rate by half a percentage point to the lowest level in the history of the central bank from 1694. At the same time preserve the asset purchase program to 275 billion pounds. Last change of program, an increase of 75 billion pounds, came sixth October 2011. Minutes of today's meeting the Board will be published 21 December.
The coming months will BOE to collect data on the impact of purchases on asset prices and the real economy. Some members noted in November that the balance of inflation risks does not preclude further expansion of quantitative easing program. Bank of England in the quarterly report on inflation and growth forecasts reduced inflation. Sentiment on financial markets because of the crisis in the euro area deteriorated sharply.For the UK this could mean economic stagnation until half of next year.
---
---
Bank of England v prosinci zachovala úrokové sazby i program kvantitativního uvolňování beze změn
Diskuze a názory
Na dané téma nejsou žádné názory.