---
IEA in January cut global oil demand forecast for this year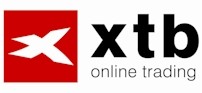 The International Energy Agency (IEA) estimated in January reduced oil demand in the world this year and take into account the mild winter weather, weakness of the European economy and rise in prices. Demand in North America was the main contributor to the downward revision.
Advises 28 industrialized countries implies that global consumption this year will grow by 1.1 million barrels per day to 90.05 million b / d, a downward revision compared to the December projection of 90.27 million b / d For 2011, estimated world consumption fell by 30 thousand b / d to 88.97 million final b / d In the fourth quarter because global demand fell by 300 thousand.b / d, for the first time since the end of the credit crisis.
The oil market reacted to the Iranian oil embargo and the threat of retaliation from Tehran, including closing the Strait of Hormuz, through which flows about a third of world exports. The price of oil
has
risen by about $ 4 a barrel, Brent traded at $ 112 and $ 100.50 for WTI.
IEA predicts the 2012-year non-OPEC supply growth by only 1.0 million b / d to 53.7 million b / d In December, the output due to unplanned shutdowns and unrest decreased by 140 thousand b / d to 53.2 million b / d
In contrast, OPEC supply in December jumped by 240 thousand. b / d to 30.89 million b / d, the highest level in three years against the background of mining recovery in Libya, and the production of Saudi Arabia and UAE. In December, OPEC increased output for 2012 target to 30 million b / d However, the IEA revised estimate of demand from OPEC by 400 thousand b / d down for Q1 and 200 thousand b / d for 2012. Stocks of crude oil and petroleum products to the OECD in November increased by 4.1 million barrels to 2,647 million barrels and remain below the five-year average for the fifth month. At the end of the month corresponded to 57.5 days of consumption. Preliminary data for December indicate a decrease of 23.6 million barrels.The last time stocks in OECD countries was below the five-year average in June 2008.
---
---
IEA v lednu snížila odhad globální ropné poptávky pro letošní rok
Diskuze a názory
Na dané téma nejsou žádné názory.