---
Today's blackout in India - 360 million people without electricity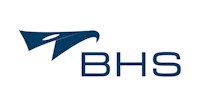 Slowly for several years in the CR is also talk of a possible blackout due primarily due to overload electrical system transits of electricity from wind power in Germany when the higher powers. Tonight is the collapse of the electrical system occurred in several provinces of India, making no electricity in our country found itself heavily imaginable 360 million inhabitants. There was the greatest failure in more than 10 years, respectively. since 2001. Reason today's collapse is not yet known closer, but is probably just due to network congestion in one place.However, electricity supply has been restored and the situation in this respect as head of the local energy Power Grid currently has close to normal.
Thanks to the blackout occurred and disruption of water supplies or public transport especially rail. Since it was also affected by Delhi Metro and not drive there traffic lights did not work, which, given the density of the local transport would be rather tricky situation.
Development of India, respectively. electricity consumption and the modernization of networks according to the local premiere M.Singha force in the coming years to 400 billion USD investment. The aim is to get more production resources with the performance of 76 GW. Just for comparison, this ambitious plan, the installed capacity of the entire group was at the end of last year, just over 15 GW (of which 2 GW Plant). Indian officials have to recognize that the situation in the energy sector is a drag on its economy, though it is estimated that each year dropouts reduce GDP growth by 1.2%.
We can expect interest in world industrial giants to participate in the development of the Indian energy sector. The completion of Temelin NPP in this context seems to be quite a drop in the ocean, respectively. at least in the pond :-)
J.Zendulka
---
Last news from the section Markets:
---
Dnešní blackout v Indii - 360 mil. lidí bez elektřiny
Diskuze a názory
Na dané téma nejsou žádné názory.