---
Industrial producer prices in the euro area fell to 27 - month low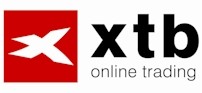 Eurozone industrial producer prices in June fell by 0.5% after a decline by the same amount in May, the Statistical Office reported. The biggest influence on the development of mom should energy prices (-1.8%) and prices of intermediate goods (-0.3%). In comparison to the output price growth ease to 1.8% from 2.3% in May and were the lowest since March 2010. A majority consensus expected annual growth rate of 2.0%. In the same period a year ago, PPI moved to 5.9%. All major industry groups except consumer goods prices, the annual growth slowed in June.The biggest growth was recorded in energy (4.8%) and consumer goods (1.9%). Prices of intermediate goods rose by 0.1% and Capital goods by 1.1%. Excluding construction and energy production rates in the euro area rose annually by 0.9%, slower than 1.1% in May. Throughout 27EU producer prices in June fell by 0.8% and annual growth slowed to 1.6% from 2.4% in May.
---
---
Ceny průmyslových výrobců v eurozóně klesly na 27- měsíční minimum
Diskuze a názory
Na dané téma nejsou žádné názory.