---
Japan's industrial production in June after revision rose by 0.4 pct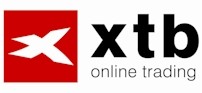 Japan's industrial production, adjusted for seasonal influences in June mom grew by 0.4% following a decline of 3.4% in May and 0.2% in April, said the final estimate of the Ministry of Economy, Trade and Industry. The result of the preliminary reading and surpassed the expectations of -0.1% majority, the government estimate of the expected increase of 2.7%.
Seasonally adjusted industrial production index in June rose to 92.6 points. Resource utilization index decreased by 2.3% points to 87.7, the index of industrial supplies fell by 0.9% to 94.2 index points and finished goods inventories by 1.2% to 107.5 points.In comparison to the index of production (not seasonally adjusted) slowed to 1.5%, the index of industrial supplies by 1.1% and the stock index rose by 6.3%. Manufacturers of industrial production is expected to grow by 4.5% in July and then decline by 0.6% in August.
According to data of Japan Automobile Manufacturers Association in June year on year production increased by 20.3% to 893,149 units, of which production of passenger vehicles increased by 23.9% to 769,251 units and truck production by 2.0% to 113,579 units. Sales of domestic vehicles in the year grew by 43.6% to 505,342, exports accelerated to 7.2%.In the first half in Japan produced a total of 5.248 million vehicles, which was an annual increase of 53%.
---
---
Průmyslová výroba Japonska v červnu po revizi vzrostla o 0,4 pct
Diskuze a názory
Na dané téma nejsou žádné názory.