---
German inflation in July remained unchanged at 1.7 pct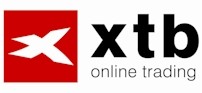 Annual consumer price inflation in Germany stagnated in July to 1.7%, final data confirmed the Statistical Office. Inflation was the lowest since December 2010. Previous month, prices rose by 0.4% after a decline of 0.1% in June. A quick estimate of the CPI from the end of the month and was confirmed.
Harmonised index of consumer prices in July month increased by 0.4% year on year and grew by 1.9%, which was revised downward by 0.1%.
Monthly evolution of the CPI affected the price increase in your housing, transportation, recreation and culture, restaurant and hotel services, health care and alcoholic drinks and tobacco products. Prices of motor fuels increased during the first three months by 0.6%, the price of gasoline increased by 1.2% and diesel by 1.4%.Price of fuel oil after four months of decline jumped by 4.6%, natural gas more expensive by 0.1% and electricity prices by 0.2%. Consumers paid more for the holidays with full services (14.9%), accommodation services (9.4%) and airline tickets (8.7%). Prices have fallen in your food and soft drinks, clothing and footwear, household goods, miscellaneous goods and services and telecommunications. Cheaper prices seasonal clothing, fruits and vegetables.
In comparison showed the greatest increase in prices of food and soft drinks (3.0%), alcoholic drinks and tobacco (2.5%), healthcare (2.3%), housing (2.1%) and transport (2 , 1%). Energy prices rose by 4.4% in the energy household of 5.3% for motor fuels by 2.9%. Prices of heating oil increased by 5.8%, gas by 6.0% and electricity by 2.8%. Excluding energy and food CPI rose annually by 1.1%.In comparison, prices of education, communications and other goods and services. Prices of goods in total grew annually by 2.5% and prices of services by 0.9%.
---
---
Inflace Německa zůstala v červenci beze změny na 1,7 pct
Diskuze a názory
Na dané téma nejsou žádné názory.