---
Which bank has total assets of more? Fed or the ECB?
Which bank do you think the bigger balance or the total amount of assets? Fed or the ECB? Would you after all the mentioned quantitative easing (QE) of the first Fed? European Central Bank, it has surpassed last August. It was after Greece started its existential struggle for survival in the euro area and consequently the debt crisis began gaining momentum. ECB's unfavorable responded by LTROs operations and poured into European economies to 1bilion euro.
3-year aim to provide cheap loans to commercial banks by the ECB to release liquidity and credit market recovery with terminal consequences for households and businesses, which should lead to stronger economic growth.
After the event LTROs overcome balance of the European Central Bank border incredible 3 billion euros, which is well below the Fed.
The overall balance of the ECB in trillions of euros
Graph: source Reuters
Comparison of the balance sheet of the ECB and the Fed in euro, the ECB - purple, the Fed - Blue
Chart: Source http://blogs.r.ftdata.co.uk/money-supply/files/2012/03/cbbalancesheets.jpg
From the graph it is evident that the total assets of both banks since 2008 to increase the fold. Philosophy growing central banks' balance sheets based on the fact that the banks buy the bonds or other assets to be "printed money". The purchased assets then become part of their balance sheets, which then leads to growth in the value zmiňovanému balance.
Growing demand for bonds raises their prices and thus reduces profitability. Low yield bonds on the attractiveness of moving in and forcing investors to look for other profitable investment opportunities. Subsequently buy riskier assets such as equities and commodities. The price of these assets with higher demand grows. Growth stock prices and indices leads to higher economic activity and growth of wealth effect, which is the desired objective of central banks and monetary easing.
According to economic theory, an expansionary monetary policy leads in the short term, as mentioned above, the decline in interest rates. Low interest rates stimulate the economy in general and the resulting economic product grows.At a time when all resources are fully utilized economy, there is only a slight inflation.
In the long run, expansionary monetary policy, the rise in prices, ie inflation. According to the chart below it can be argued that Europe currently has unused capacity resources. This is why inflation does not show either. She sticks to the ground, also because many banks use cheap loans from the ECB as an insurance policy and rather cheap funds deposited back at the ECB. The funds are therefore still not come fully into the economic system, as originally planned.
The use of economic capacity in the U.S. and Europe as a percentage
Graph: source Reuters
Central banks in dealing with the crisis increased their balance tripled since 2008. The negative consequences of large monetary easing as inflation has fortunately not feel. As is known, inflation devalues ??the money in the form of savings and debt. Is thus in favor of debtors. A major debtors are states.
Moreover, it appears that the central bank in its release policy over. There is still a question in the game the third round of Fed easing, or buying back of ECB debt certificates. What the central bank money so much impressed conceive, respectively. whether and how they plan to download money from circulation, is not yet precisely known.

Michala Moravcová
Vystudovala Vysokou školu ekonomickou v Praze obor Finance. Působila ve společnosti WOOD & Company v Praze, kde pracovala jako trader na akciových trzích. Specializovala se zejména na trhy střední a východní Evropy. Momentálně pracuje jako analytička finančních trhů ve společnosti Bossa. Součástí její práce je analýza domácí i zahraniční makroekonomické situace a její vliv na finanční trhy, zejména na forex. Věnuje se ekonomickému vzdělávaní veřejnosti a publikaci ekonomických článků.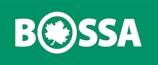 Společnost BOSSA je stabilním obchodníkem s cennými papíry, který se v evropském hospodářském prostoru pohybuje již 17 let. Za dobu své existence se dočkala mnohých ocenění. Např. časopisem Forbes byla několikrát označena za brokera roku a to zejména na svém domácím - polském trhu. Od roku 2012 vstupuje také na trh český, kde může své klienty oslovit obchodní platformou Metatrader 4 pro PC i mobilní zařízení, kamennou pobočkou v centru Prahy, technickou podporou i zpravodajstvím v českém jazyce, stejně tak strukturovaným systémem bezplatného vzdělávání, které zajišťuje tým zkušených odborníků i mnohaletých traderů.
---