---
Czech industrial producer prices dropped to 27 - month low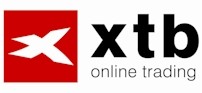 Industrial producer prices in July Czechian mitigate annual growth to 1.3% from 1.5% in June, the lowest level since April 2010 (0.4%). For mom, the manufacturing cost as well as in June decreased by 0.3% Statistical Office announced.
A monthly drop in prices reflected the development of chemicals and chemical products (-3.6%), transport equipment (-0.7%) and metals and fabricated metal products (-0.3%). Prices of coke and petroleum products almost stagnated. Higher prices of pharmaceutical products (+1.2%) and food products, beverages and tobacco (+0.3%).According to main industrial groupings, prices stagnated energy, durable consumer goods rose by 0.2% and intermediate goods prices fell by 0.7%, Capital goods by 0.3% and durable consumer goods by 0.2%.
The biggest influence on the annual evolution of prices was coke and refined petroleum products (5.1%), chemicals and chemical products (5.3%) and rubber, plastic and other non-metallic mineral products (2.3%). Prices of food products, beverages and tobacco increased by 1.4%, the prices of other food products by 7.9%, meat and meat products by 4.6% and beverages by 3.9%.Prices fell mill and starch products, dairy products. Prices of mining and quarrying decreased by 4.1%.
Prices of construction work in June as well as mom and flat year on year fell by 0.5%. Agricultural producer prices fell by 0.1% after increasing by 2.3% last month and the year grew by 2.4%. Prices of market services fell by 1.3% and 0.9% year on year.
---
---
Ceny průmyslových výrobců Česka klesly na 27- měsíční minimum
Diskuze a názory
Na dané téma nejsou žádné názory.