---
Eurozone inflation in July was flat at 1.5 - year low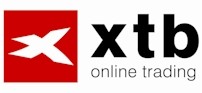 Harmonised index of consumer prices in July dropped the euro area grew by 0.5% following a decrease of 0.1% in June, said the final estimate of the Statistical Office. Compared expected stagnated at 2.4%, the lowest level since February 2011. In the same period a year ago, inflation was higher by 0.2%.
Monthly evolution of consumer prices was influenced primarily by a decrease in your clothing and footwear, food and soft drinks, household goods, telecommunications and other goods and services.Significantly reduced price clothing, shoes, fruits, vegetables and textile accessories, prices of package holidays, air travel, accommodation services, rents, fuel and restaurant services.
The biggest impact on annual HICP growth rates in July were housing (3.8%) and transport (3.2%). The reduction in telecommunications prices remained (-3.1%). Energy prices were flat for the second month (6.1%). Consumers paid higher prices for fuel, electricity, natural gas, tobacco products, fuel oil, jewelery and watches.In comparison, prices of telecommunications services, passenger cars, audio-visual technology, financial services, rentals and computer technology. Adjusted consumer prices, excluding energy, food, alcohol and tobacco in July fell by 0.8% year on year growth accelerated to 1.7% from 1.6% in June.
---
---
Inflace eurozóny v červenci stagnovala na 1,5- letém minimu
Diskuze a názory
Na dané téma nejsou žádné názory.