---
Weekly supplies of natural gas in the U.S. to 10 August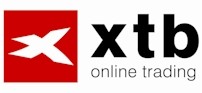 According to the weekly U.S. energy statistics agencies to 10 August was supplemented by 20 billion cubic feet to 3,261 billion cubic feet. Analysts polled by Dow Jones Newswires expected an increase of 25 billion KUB. stop. Stocks exceeded by 12.5% ??five-year average of 2,898 billion KUB. stop. In the same period a year ago was supplemented by 43 billion KUB. stop. Extremely hot weather in the United States withdrew a record annual surplus of inventory compared to the end of March to one fifth.
Natural gas with a delivery date in September Nymex weakened by 1.7 cents to $ 2.731 a million British thermal units.During the day the price dropped even seven-week low $ 2,685. This week, the price of gas decreased by 7%.
Weather forecast for the next 6-10 days expected colder weather in central, southern and eastern areas of the United States. The character of the weather restricts the consumption of air conditioning in homes and businesses, which would be reflected in lower power consumption. Power companies use this to generate electricity more affordable natural gas compared to coal.According to the latest EIA forecast electricity annually in the U.S. decreased by 0.4%, but the share of natural gas production will increase to 30.6% from 24.8% in 2011 and simultaneously decreases the proportion of production from coal to 37.3% of 42.2% in 2011.
---
---
Týdenní zásoby zemního plynu v USA do 10. srpna
Diskuze a názory
Na dané téma nejsou žádné názory.