---
Inflation in India in July fell to a three-year low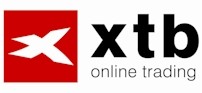 Annual growth in India's wholesale prices unexpectedly slowed in July for a three year minimum of 6.87% from 7.25% in June, announced the Ministry of Industry and Trade. In the same period a year ago the index WPI moved to 9.36%. Prices of food products rose by 10.4%, compared with 11.5% a year ago and non-food products prices jumped by 13.0%. Contrary, mitigate fuel prices monthly growth to 5.9% and prices of goods to 5.6%.
Positive inflation report increases the chance of an interest rate cut by Indian central bank.Most economists, however, believes that very high food prices, lack of monsoon rainfall and rising oil prices may affect any decision on interest rates. The Indian economy is affected by many factors, relentlessly high inflation, weak demand and high interest rates. Industrial production dropped for the third time in four months in June, slowing from the beginning of exports and imports.
Analysts Moody's Investors last week reduced the estimate of India's GDP growth to 5.5% from 6.0% this year.Quote irresponsible attitude of the legislature, uncertain global environment and the lack of monsoon rainfall. Moody's sees no sign of recovery until the quarter to December.
India's central bank in July kept interest rates unchanged. The statement said that the current situation, the reduction in interest rates only exacerbated the inflationary impulses, without necessarily stimulate growth. Repo rate remained at 8.0% and reverse repo rate to 7.0%. In April, interest rates fell by half a percentage point.Increased inflation projection for this year to 7.0% from 6.5% while reducing GDP growth forecast to 6.5% from 7.3%. International Monetary Fund estimated in July decreased growth of the Indian economy by 0.7% to 6.1%.
---
---
Inflace Indie v červenci klesla na tříleté minimum
Diskuze a názory
Na dané téma nejsou žádné názory.