---
Canada's inflation rate fell to a two-month low in July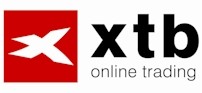 Consumer prices in Canada in July decreased by 0.1% following a decline of 0.4% in June, the Statistical Office reported. Monthly evolution of the CPI affected by the drop in prices in the right folder, health care, clothing and footwear and household goods, which offset the rise in food prices and non-alcoholic beverages, housing, recreation and culture, and alcoholic beverages and tobacco products.
Compared inflation fell to a two-month low of 1.3% from 1.5% in June. In May, the lowest since June 2010 (1.2%).Slowed annual growth in all components of the index excluding food, most of the price of transport, housing, alcoholic drinks and tobacco products. Petrol prices fell by 1.3% and remained in the third month of decline. Natural gas prices fell by 15.2% and declined continuously since January, the annual increase in electricity prices slowed to 3.7%. Prices of food and non-alcoholic beverages rose by 2.1%, faster than 2.0% in June. Higher than a year ago, prices of meat and bakery products. Only the prices of clothing and footwear fell by 0.7%.
Excluding energy and food price growth of consumer prices slowed to 1.3% from 1.7% in June. Prices of goods went up by 0.3% and prices of services by 2.0%. According to the investigation of the Bank of Canada core consumer prices fell in July by 0.1% and annual growth slowed from 2.0% to 1.7%.
---
---
Inflace Kanady poklesla na dvouměsíční minimum v červenci
Diskuze a názory
Na dané téma nejsou žádné názory.