---
Spanish economy in 2010 and 2011, weaker than expected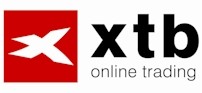 Spanish economy in 2010 and 2011, weaker than expected, which will hamper her efforts to break out of the recession. Downturn in economic activity, the banking crisis, mounting debt and high borrowing costs increase the likelihood that the government would meet budgetary targets and will be forced to ask for foreign financial assistance.
According to Monday's statistical office revised data, the gross domestic product in 2010, down by 0.3%, compared with a preliminary estimate of -0.1% in 2011 growth was revised down from 0.7% to 0.4%.
Last year, Spain has managed the budget deficit relative to GDP reduced from 9.3% to 8.5%, but the deviation from the planned target was 2.5%. In the spring of this year assumed the Spanish Prime Minister Mariano Rajoy to reduce the deficit to 5.3% in 2013 to 3.0%. This goal was in agreement with the EU revised to 6.3% in 2012 to 4.5% in 2013 and 2.8% in 2014. The government expects a decline in the economy this year and next year by 1.7% and 0.5%, but is optimistic about the outlook for 2013 and 2014, when the projected economic growth of 1.2% and 1.9%.
---
---
Španělská ekonomika byla v roce 2010 a 2011 slabší, než se předpokládalo
Diskuze a názory
Na dané téma nejsou žádné názory.