---
Eurozone economic sentiment fell to the lowest level since August 2009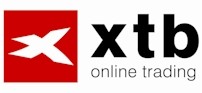 The economic climate in the eurozone worsens five months in a row, said the survey by the European Commission. ESI index in August again significantly weakened by 1.8 points to 86.1 points and dropped to the lowest level since the recession in August 2009. The result of the survey fell short of the expectations of the majority 87.4 points.
Confidence declined across all sectors, most notably in construction, retail trade and among consumers, while the industry remains almost unchanged. Negative signals came from Spain (-4.9), Italy (-2.4%) and Germany (-1.0), slight improvement occurred in France (0.4) and the Netherlands (0.6).
Sentiment in industry remained almost unchanged at 2.5-year low. Managers of enterprises evaluated negatively especially future production expectations and the current level of total orders. An improved evaluation of the adequacy of finished goods inventory, current production and export orders. Sentiment in services decreased fifth consecutive month to the lowest level since August 2009 due to weakness-all indicators of current and future demand and business situation.
Confidence among consumers weakened considerably due to worsening of the economic situation, the financial situation of households and high unemployment. In building confidence plummeted and projected assessment of new orders and employment outlook. Also in the retail sector has been a substantial deterioration in sentiment, due to a negative assessment of the current and future situation. Unlike all the other sectors remained sentiment in the financial services sector stable.
Plans were revised employment in the EU and the euro area downwards, especially in industry, construction and to a lesser extent inServices. In retail employment plans were adjusted upwards. Future sales prices have been cut in services and construction and increased industrial and retail.
---
---
Ekonomický sentiment eurozóny klesl na nejnižší hladinu od srpna 2009
Diskuze a názory
Na dané téma nejsou žádné názory.