---
The Indian economy grew in the first quarter by 5.5 pct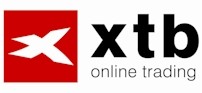 Gross domestic product of India in the quarter to June rose by 5.5%, followed by 5.3% growth in the quarter to March and 6.1% in the quarter to December, said the preliminary estimate of the statistical office. Growth in the quarter to March was the slowest since 2003. The result slightly exceeded the majority consensus GDP growth of 5.2%. For comparison, China's GDP grew in the same period by 7.6% (the lowest since Q1 2009). In the same quarter a year ago, the Indian economy expanded by 8.0%.
The manufacturing sector grew in Q1 year on year by 0.2%, mining sector by 0.1%, while construction output by 10.9%. Performance of agriculture, forestry and fisheries accelerated by 2.9%. Trade sector, catering, transport and communications grew by 4.0%, public administration sector by 7.9% and the financial, insurance, real estate and business services by 10.8%.
The Indian economy is hit by inflation, weak demand and high interest rates. The central bank in July lowered the GDP growth projection for the year 2012/13 from 7.3% to 6.5%.Inadequate monsoon rainfall, high food and oil prices can affect any decision on interest rates. The Indian government in mid-August also downwardly revised growth estimate to 6-7% of the original projection of 7-8%. International Monetary Fund hit the Indian economy growth estimate to 6.1%.
---
---
Indická ekonomika rostla v prvním čtvrtletí o 5,5 pct
Diskuze a názory
Na dané téma nejsou žádné názory.