---
Japan's unemployment rate unchanged in July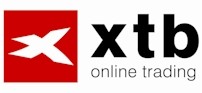 The seasonally adjusted number of people out of work in Japan decreased slightly increased by 10,000 to 2.82 million in July, the Statistical Office announced. The unemployment rate remained unchanged at 4.3%, the lowest level since September 2011. The result was in line with the expectations of the majority. In the same period a year ago to 3.04 million unemployed persons and the unemployment rate 4.7%.
Number of employed persons by seasonal mom in July fell by 30,000 to 62.69 million after a surge of 270,000 in June.When compared to employment in Japan increased by 380,000 jobs. The participation rate fell again by 0.2% to 59.2% and was the lowest since November last year.
Separate statistics office said that the average Japanese household spending in July grew in real terms by 1.7% to 283,295 yen, after growth of 1.6% in June, and this result surpassed the majority consensus. Expenditure grew strongly as transport, housing, health care and education, and fell for culture and recreation. The average monthly household income in July fell by 2.2% to 557,032 yen.
---
---
Míra nezaměstnanosti Japonska se v červenci nezměnila
Diskuze a názory
Na dané téma nejsou žádné názory.