---
The manufacturing sector of China fell to the lowest level since March 2009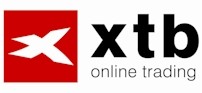 China's manufacturing sector recorded the steepest decline in the last 41 months and has remained in continuous contraction of the tenth month, confirmed the final survey HSBC / Markit Economics. Composite PMI index in August fell to 47.6 points from 49.3 points in July and reached the lowest level since March 2009. Neutral limit of 50 points separates growth from decline. In the second quarter, PMI dropped to the weakest level since 1Q 2009th
Production weakened considerably after renewed moderate growth in July. New orders declined continuously since November last year and was the largest loss in the last nine months. The decline in export orders was the sharpest since March 2009. Existing backlogs of orders declined at the fastest rate since January 2009.Due to lower output requirements of businesses reduced staff numbers sixth consecutive month and at most 41 months.
Purchasing activity slowed fourth month and input stocks fell to the lowest level since May. Delivery times are shorter. Average input prices due to lower raw material prices reduced the fourth consecutive month and the fastest in 41 months. Prices of finished products remained competitive pressures from the beginning of the decline. HSBC manufacturing PMI index is compiled on the basis of the preliminary and final survey of purchasing managers of manufacturing companies across China.
---
---
Výrobní sektor Číny klesl na nejnižší úroveň od března 2009
Diskuze a názory
Na dané téma nejsou žádné názory.