---
IPO in the billions of dollars going to the market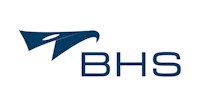 Just two companies today announced their intention to make significant IPO in billions of dollars. By market value, the largest Spanish bank Banco Santander intends to offer up to 24.9% in its Mexican division of Grupo Financiero Santander Mexico. He wants to get the equivalent of up to 3.41 billion euros. Has been determined and the price band 29-33,50 pesos, respectively. 10.99 to 12.70 USD / ADS. Primary overture was made ??to the U.S. market. With the title, this should start trading in both Mexico and the NYSE has about Sept. 26. Ticker for the title was set at BSMX when international bank name sounds Santander Mexico Financial Group.Transaction has itself Banco Santander help improve its capital position.
Other highlights include the IPO has come from the East. Russia's second largest mobile operator MegaFon plans to implement IPO in London. Control of the company in April acquired Russian billionaire Alisher Usmanov. According to Forbes apparently the richest Russian with assets estimated at 18.1 billion USD. Offered should be 19.9% ??of the shares, the price up to $ 4 billion.
Can recall that at the present time is the biggest event in terms of IPOs sale Japan Airlines. After the bankruptcy of the airline in 2010 after the restructuring of the state now returns most companies into private hands. The transaction is expected to reach the equivalent of up to USD 8.5 billion and become the second largest IPO globally this year (after Facebook). According to unofficial reports, just today have been accepted orders for all 175 million shares offered. The result should be officially announced on Monday, September 10.
Mentioned MegaFon or Santander Mexico Financial Group in terms of size can now put to other places this year's largest IPO.
J. Ramakrishnan
---
---
IPO v řádech miliard dolarů míří na trh
Diskuze a názory
Na dané téma nejsou žádné názory.