---
Up or down? Current prospects for equity markets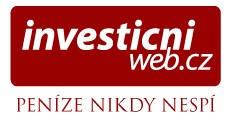 Typical price I found the course so that I calculated the median of development during the period 1996-2011, 31 August. The percentage increases in prices I am using the module in sezóního FineCharts cumulatively summed and displayed together with the current price.
Median inflation in September (1996-2011)
The top panel contains a cumulative price increases SPY ETF certificate. This year does not correspond to typical development. Spring peak appeared earlier than normally occurs - the 2nd April. Followed by a decrease until the end of May, the price floor is created when the markets are normally in the summer peak. Since then prices go up equity indices.
Now, however, we are in a situation where it gets a little squeak. It's no longer the sovereign growth. So we were already at the top of the price, or not yet? As I see it, I drew directly on the graph. I think that autumn is still strong, but now we are not far from a local peak in stock prices. If the last six months defied typical development, one day, this would again be compared.
September could be the season. I expect that in mid-October, the share price could be lower than they are today. Whether further strengthen the new peak in the next few days, is a question to which there is no clear answer. May or may not. But autumn bottom price typically occurs around 15th October, in which I planted this year.
Further developments will affect the sentiment of big players in the market. Read more on the investment site.
Read also:
---
---
Nahoru, nebo dolů? Aktuální vyhlídky akciových trhů
Diskuze a názory
Na dané téma nejsou žádné názory.