---
TELEFÓNICA O2 this week buys most of its own shares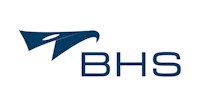 Last Days is much live on shares of Telefónica O2. The company itself, which means a trader buys its own shares, now a day receives the largest volumes.
While the end of last week, on Thursday and Friday, there was not even offer to buy any of its own shares, this week redemptions contrast markedly zintensivněly. Title on Friday ended CZK to 414, from Monday to PSE began trading ex-dividend 27 CZK / share, ie less than 23 CZK net. But eventually fell by more than a gross dividend statement yesterday further raised, even below the level of CZK 380. Decline so too strong even mentioned neumírnil redemption. On Monday the company through only 8 trades in SPAD acquired 105,279 of its own shares at an average price of CZK 388.49.Yesterday it even through 23 shops 113,748 shares at an average price of CZK 379.29. On Monday and invested almost 41 million CZK, then yesterday over CZK 43 million. This is so far the biggest shopping day. The current maximum is around 80 thousand. shares (03.08 86 thousand.). Due to the increase in liquidity in the title is now actually buy% ratio to the total daily volume rather mediocre. In the past, sometimes reaching almost one third.
The total volume of purchased treasury shares is however already approaching 3.6 million, respectively. amounts to 1.12% of all shares of the company. The plan of the planned 2% is realized as almost 56%. The current average is less than the repurchase price of 390 CZK, respectively. company so far has invested 1.4 billion CZK.
J.Zendulka
---