---
Apple introduced the iPhone 5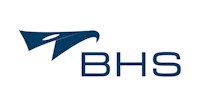 As expected, at today's meeting with the media, Apple (AAPL) introduced a new model of smartphone. iPhone 5 has a different size, according to the company better "fell" into the hand. It has a 4 "16:9 display with a resolution of 1136 x 640th Unlike its predecessors, is 20% lighter, respectively. weighs 112 grams. This makes it the lightest and thinnest iPhone. The heart of the new phone's processor Apple A6 designation to be computationally and graphically 2 times faster. Should then be extended and battery life, eg in standby 225 hours. However the new phone mainly handles LTE, a high-speed internet in mobile networks.
Reference can also be 8 megapixel camera with a 40% faster scanning. 30pinový is also changing to a smaller 8-pin connector. Rates to be the same as the previous type, which is now cheaper. When a 2-year contract in the U.S. has 16 GB iPhone 5 come therefore to 199 USD, 32 GB to 299 USD, respectively. 64 gigabytes to 399 USD. Launch in 9 countries will have 21.9 In another 19, including the Czech Republic, it has been getting 28.9 In December should then be available in 100 countries.
Continued introductions and other news companies. From September 19 to then be available to the new modern version of iTunes and OS iOS6.
Apple shares today for above-average liquidity oscillate at previous values. Is now traded over 16.5 million units, currently (at 20:21 pm) course $ 663.80 (+0,49%).
J.Zendulka
---
---
Apple představil iPhone 5
Diskuze a názory
Na dané téma nejsou žádné názory.