---
On the market today target a number of new issues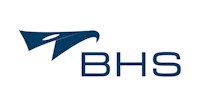 This week is a long time quite lively in terms of IPOs (IPO). The market is obviously in Tokyo came mainly shares in Japan Airlines, while in the first half of the month, the company successfully completed IPOs worth the equivalent of 8.5 billion USD. After Facebook (FB) is globally thus were not the second-largest IPO this year. Shares of the first two sessions held over the price of the IPO (3790 JPY) when today finished at 3845 JPY.
Especially today, however, the market begins after IPO emissions trading range for Europeans "closer" in the U.S.. A total of five emissions from investors more than $ 1 billion. Below therefore specific overview.
Real Spirit Realty Capital (SRC) has subscribed for 29 million shares at a rate of 15 USD. Original band for the IPO, however, was set at 16 to 18 USD. Despite the lower price achieved from the above mentioned emissions are the highest transaction. IPO volume had reached 435 million USD.
Also on the Internet-focused company Trulia reality (TRLA) has sold 6 million shares (5 million from its existing shareholders) 17 USD per course, ie above the band originally set 14-16 USD.
Wholesale distributor of fuels for motorists Susser Petroleum Partners (SUSP) realized selling 9.5 million shares at a rate of $ 20.50 when the band was set at 19 to 21 USD.
Especially in Kansas and Colorado acting Citi Bank National Bank Holdings (NBHC) subscribed 7.15 million shares at $ 19.25, ie below the originally specified band 20-22 USD.
Another bank that enters the market today is Capital Bank (CBF), which sold 10 million shares at an exchange rate of $ 18, that is still significantly below the originally specified band 21-23 USD. You can mention that the bank's boss Gene Taylor, who worked 38 years at Bank of America (BAC).
You can add that the market solves the secondary offering of shares. Solar Ascent Solar (ASTI) launched a tender offer is approximately 9.167 million shares at $ 1.20. Completion of the transaction is expected 25.09 The title ended yesterday at $ 1.68 and they can now expect a negative exchange rate reaction.
J.Zendulka
---
---
Na trh dnes zamíří řada nových emisí
Diskuze a názory
Na dané téma nejsou žádné názory.