---
Markets
  |  September 25, 2012 11:42:34
Toyota plans to introduce 21 hybrid vehicles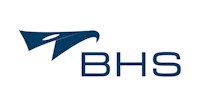 Japanese automaker Toyota plans to introduce by 2015 a total of 21 new hybrid cars. Toyota, as a manufacturer of best-selling gasoline-electric vehicles, this year plans to nearly double just selling its hybrid model Prius. Plans to sell 1.2 million cars compared to 620 thousand. Last year, when production was also affected by the earthquake. Mentioned in 2015, plans to annually sell over 1 million hybrids. Assist in sales to growth and interest in emerging markets.
Photo 2013 Toyota Avalon Hybrid
This December will start selling its compact electric car in limited eQ initial series of about 100 cars. 2 years ago but the company planned reconsigned "thousands". Now the car is given mainly to the users state governments in Japan and even in the USA. Price is starting at JPY 3.6 million, which is about 46 thousand. USD. In terms of power consumption should not be the most efficient car in the world. The range of the car has to be, however, only about 100 km, which in comparison with ground-breaking cars Tesla Motors (TSLA) seems very little while. The maximum speed can reach to 125 km / h
This week, the U.S. automaker run at selected dealers in California selling RAV4 EV electric car for 49 800 USD, which was created in cooperation with the just mentioned Tesla Motors, in which Toyota also owns shares. Just California is known for promoting green cars when owners contributes to the purchase. Together with the federal tax credit to owners and ultimately the price actually decreases by about 10 thousand. USD. RAV4 EV cars here automaker plans to sell the end of 2014, around the 2600th
Photo RAV4 EV
Next year, Toyota plans to start testing and wireless charging. In cooperation with the Hino Motors is also planning to introduce in 2016 a bus on hydrogen (hydrogen fuel-cell).
J.Zendulka
---
Last news from the section Markets:
---
Toyota hodlá představit 21 hybridních vozů
Diskuze a názory
Na dané téma nejsou žádné názory.