---
ČEZ from October offer cheaper power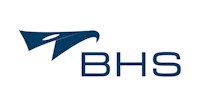 Probably along the lines of competition from October ČEZ offering a new product line for electricity called "ČEZ FIX". As the name already implies, households and businesses in this way offers fix prices until the end of 2014. Price of electricity has to be at a lower rate compared to the current standard offer of the company. Details are not yet known.
The decline in prices of electricity for next year is quite awaited event. The reason for this is the development of electricity prices in the markets. The domestic market in this respect is mainly influenced by prices in neighboring Germany. There just today the price of electricity for delivery next year saw a new year's low at 47.30 EUR / MWh. She got so actually no lowest level since November 2010. Also on the domestic price of electricity PXE "spinning" at the lows.
This year's lower prices into account as well as tariff of CEZ entitled "Moon", which just reflects changes in market prices of electricity. At this rate every month so far this year, the price of electricity price under the normal tariff.The biggest difference was in July, when it was cheaper by almost 29%. Smallest now in January, when the differential was "only" 5%.
Finally, I should add that the above rates apply only to so-called power of electricity, which accounts for only about half of the final price for customers. The last two years in addition to the distribution charges, the final result significantly affect particularly well known payments for renewable energy, respectively. especially photovoltaics. Unraveling this unknown for next year, we can expect probably in November.
J.Zendulka
---