---
QE3 will reduce unemployment in the U.S.?
Two weeks ago, precisely on the 14th September, we were able to witness the official announcement of his third round of quantitative (monetary) easing (QE3) in the U.S.. The main objective of this measure is to support the labor market in the USA. Although the unemployment rate fell in August from the previous 8.3 percent to 8.1 percent, a critical level of 8 percent of it from the beginning of 2009, never once failed to break through, in spite of the previous two rounds of monetary easing.
This time, the Fed in the market to buy the MBO (Mortgage Backed Obligations), which is similar to mortgage bonds, the maximum amount of 40 billion U.S. dollars per month for an unlimited period of time. Respectively, in the words of Bernanke until the situation improves in the labor market.The main question is whether these incentives supporting the mortgage market actually lead to the recovery of the labor market. Branch Fed President Narayana Kocherlakota of Minneapolis even added that short-term interest rates (another of the tools the Fed boost the economy) should hold at low levels until until the U.S. unemployment returns to pre-crisis levels in years (before 2008), under 6 percent.
Achieving such ambitious goals would certainly want all the power, the reality is more complex. Greatest mystery still remains as to how to operate a mechanism that would link the mortgage market and the labor market.
USA (FED) wants to use further QE restarted economic growth, which should also bring new jobs. When we look at the composition of U.S. GDP, and domestic consumption is involved more than 60 percent. For this reason, the U.S. needed oddlužit its inhabitants, who would then be able to spend again and thus promote both the use and the aforementioned GDP. When will the U.S. economic issues and consider this logic into our considerations also add the chart below, it is possible to understand why the Fed decided to buy the "MBO".
The graph below shows the evolution of U.S. household debt in time and decomposition of this debt. Since 2009, total household debt in absolute decline.The highest share of household debt have naturally mortgage loans (orange), whose absolute value in recent years also declined. Therefore, through the support of mortgages FED again encourage household debt, and thus the growth potential of consumption and GDP. The biggest criticism of the program is that ignoring the potential growth of the number of laborers in the construction of new houses and a direct connection with the creation of new jobs is missing here.
Graph: U.S. Household debt in the 2nd quarter of 2012
Who gain from Fed policy most?
An ordinary American citizen that should be coveted goal, it probably will not. Most of it will benefit stocks, commodities and real estate, whose growth we have had the opportunity to watch the end of summer, as well as holders of these assets.
QE3 will also be beneficiaries of banks that provide mortgages, as their margins rise. Since the announcement of QE3 already better off by 50 percent compared to this average. For comparison, after the Fed announced QE3, 30tileté rate mortgages fell by an average of 0.13 percent, while interest on the bonds that the Fed will buy from banks, fell by 0.7 percent.

Michala Moravcová
Vystudovala Vysokou školu ekonomickou v Praze obor Finance. Působila ve společnosti WOOD & Company v Praze, kde pracovala jako trader na akciových trzích. Specializovala se zejména na trhy střední a východní Evropy. Momentálně pracuje jako analytička finančních trhů ve společnosti Bossa. Součástí její práce je analýza domácí i zahraniční makroekonomické situace a její vliv na finanční trhy, zejména na forex. Věnuje se ekonomickému vzdělávaní veřejnosti a publikaci ekonomických článků.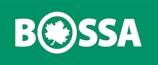 Společnost BOSSA je stabilním obchodníkem s cennými papíry, který se v evropském hospodářském prostoru pohybuje již 17 let. Za dobu své existence se dočkala mnohých ocenění. Např. časopisem Forbes byla několikrát označena za brokera roku a to zejména na svém domácím - polském trhu. Od roku 2012 vstupuje také na trh český, kde může své klienty oslovit obchodní platformou Metatrader 4 pro PC i mobilní zařízení, kamennou pobočkou v centru Prahy, technickou podporou i zpravodajstvím v českém jazyce, stejně tak strukturovaným systémem bezplatného vzdělávání, které zajišťuje tým zkušených odborníků i mnohaletých traderů.
---
---
Sníží QE3 nezaměstnanost v USA?
Diskuze a názory
Na dané téma nejsou žádné názory.