---
Europe retains its markets in positive territory?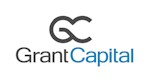 European markets throughout the day trying to fight the negative attitudes of investors' reluctance to ask the Spanish official channels for financial aid. While investors focus on U.S. markets are already preparing slowly to earnings season, which begins the 9th October Alcoa results. At the opening of U.S. markets to European hold over 1 percent plus. Detail driver told the German DAX, which strengthens by less than 0.4%, followed by the British FTSE +0.27%. The weakest performance of the French CAC, which is losing more than 0.3%.

Czech PX could also correct the loss torn in morning trading and is currently showing a growth of +0.13%, also thanks to the shares of Erste Bank (+0,84%). The best title for today is without a doubt ORCO, which extends gains of more than 5.6%.

European events was influenced by macroeconomic indicators in the form of Purchasing Managers' Index for September in the service in France with the final revisions to 45.0 points from 46.1 points. Furthermore, the index of purchasing managers in the services in September to 46.1, the composite PMI to 46.1 b also in the euro area purchasing managers index for September in the service decreasing to 52.2 points, with exp. B 53.0 from 53.7 points in the UK.The most important messages were undoubtedly Eurozone retail sales for August and +0.1% MoM and -1.3% YoY decline in expectations of -0.1% m / m and -1.9% y / y.

Following this report, the eyes of investors pinned to overseas markets and the main data about the tabernacle of new jobs. According Dat ADP was announced that the U.S. economy in September added 162,000 jobs in anticipation 140,000.

However, U.S. markets despite better data at the very beginning Command and moving like yesterday to negative values. Half an hour after the opening of markets have the following values ??of the Dow Jones -0.15%, Nasdaq +0.07% and the S & P -0.09%.

The model portfolio Capital Grant no change.
Details about the model portfolio, visit:

http://grantcapital.cz/obchodovani/modelova-portfolia/modelovy-ucet-evropa


Společnost GRANT CAPITAL se specializuje na zprostředkování obchodů s akciemi na burzách v ČR a v USA. Pro více informací navštivte www.grantcapital.cz
---
---
Udrží Evropa své trhy v kladných hodnotách?
Diskuze a názory
Na dané téma nejsou žádné názory.