---
Markets
  |  October 17, 2012 16:16:26
Markets are more cautious after yesterday's ride, the EU summit at the door.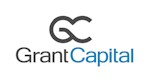 European markets has remained at zeros after yesterday's graceful ride. First, here is what the Summit brings nervousness, or rather what will bring and for the other, there is still a question mark over Spain, whether to apply for financial aid or not. Ongoing earnings season brought results of DANONE in Europe. In the U.S. market before the Bank of America, Pepsi and yesterday after market Intel and IBM. During the morning data was published in Great Britain in the form of unemployment according to the ILO (3M/3M), which in August dropped to 7.9% on expectations of 8.1% stagnation. Also, change the number of applications for unemployment benefits in September falls by 4.0 thousand. consensus at 0.0 thousand.In the Eurozone construction output continued to grow (seasonally adjusted) in August by 0.7% in July +0.01%, revised from -0.03%.

European indexes are coming back to the local maxima in the coming days will be interesting to see whether they are able to conquer the technical boundaries and look into the levels where they moved before last year's August and subsequent declines or growth trend will not hold and will be reflected back from the border to lower values. The only trio of FTSE100 index, the DAX and the CAC 40, which still has room to grow the CAC 40.

Data is also published in the U.S. prior to the commencement of trading in local markets have improved in increased building permits in September by 11.6% or 894 thousand. when expectations rise only 1.1% to 810 thousand.

The markets opened in negative territory, which at the very beginning lubricated and moving into the green numbers. Markets currently reported Dow Jones 0.0%, Nasdaq +0.23%, S & P +0.36%.

Miroslav Vybíral


Společnost GRANT CAPITAL se specializuje na zprostředkování obchodů s akciemi na burzách v ČR a v USA. Pro více informací navštivte www.grantcapital.cz
---
Last news from the section Markets:
---
Trhy jsou po včerejší jízdě opatrnější, Summit EU za dveřmi.
Diskuze a názory
Na dané téma nejsou žádné názory.