---
Black Monday on Wall Street today, "celebrate" 25 years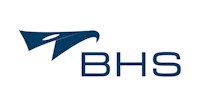 Exactly 25 years ago on Monday, October 19, 1987 U.S. markets experienced the biggest one-day drop in history. The Dow Jones Industrial Average (DJIA) fell by 22.61%, which is almost twice more than the crash of October 1929. Decline in the market capitalization of companies and Wall Street "evaporated" in a single day 479 billion. Specifically, the index declined from the previous 2246.74 b 1738.74 points. Next day then got even up to 1616 pts, but losses could be wiped out and close in profit 1841.01 points. Among other things, supporting the statement of the new Fed chief A.Greenspana, respectively. and immediate reduction in interest rates.However, a complete correction of the year did not decline when the index is up reverting to the level 2 thousand. Points. Above the peak of 1987 (from 2700 levels points) first got up to almost two years later, in August 1989. Black Monday had significantly influenced by a number of other global markets, which within a few days in October, recorded losses in the tens of percent (eg the Hong Kong Stock Exchange by about 45%).
That's exactly what had happened on Wall Street, is there still definite opinions. There was talk of equity bubble, when the development of the market did not correspond to real economic development. DJIA Index is only since the beginning of the year mentioned in the August highs reviewed by +44%. The decline for the first time participated computers actually better to guard the commands "stop loss" and so forth moments that sent the market a large number of sales orders. In addition, there was also flooding systems that were not on such activity transactions designed and marketed so well received incorrect data on prices.
Then follow the Fed for funds in the economy or financial institutions are actually considered non-standard measures germs central banks, which have seen particularly in recent years.
Overview largest daily declines DJIA index since 1950:
You can add the DJIA index yesterday closed at 13 548.94 points, ie compared zmiňovanému day b. 1616 so for the past 25 years, reviewed by more than 838%.
J.Zendulka
---
---
Černé pondělí na Wall Street dnes "slaví" 25 let
Diskuze a názory
Na dané téma nejsou žádné názory.