---
Apple introduced not only a new smaller tablet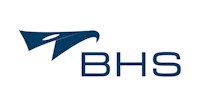 At today's launch of new Apple products were expected to present the most anticipated news, iPad mini with a screen 7.9 ". Unlike 7 "competition is actual display area even larger by a third. The thickness is 7.2 mm and weighs only 308 grams, which is about 53% less than the larger iPad previous 3rd generation. Display resolution is similar to the iPad 2 do 1024x768. A surprise was the performance at the same time i 4 generation "normal" iPad. The new series will have a new processor A6X, which will double the performance of previous A5X.Also, the graphics performance is doubled, ie. according to the company's competitors to these parameters now or close.
Preorders begin this Friday, the official sale of the second November. Right from the beginning of the tablets will be available now in 35 countries including the Czech Republic. Price iPad mini in the U.S. starting in version Wi-Fi with 16 GB to 329 USD. With mobile versions (LTE) then from 459 USD. The most expensive option then comes to 659 USD. In the case of 4, the price of iPad will be in the range from 499 to 829 USD.
Apple said that in the last quarter sold more iPads than any other computer manufacturer sold their devices together. Historically, they have already sold a total of over 100 million
First, however, today, among other things there was a launch of a new series of PC iMac, which will significantly streamline.Margins iMac are only 5 mm wide and the entire machine is about 80% thinner than previous generations. iMac will be available in standard sizes 21.5 "and 27" sizes with 128 gigabytes of memory in version SSD and 1TB or 3TB (HDD). Rate to be significantly higher when the applications and the operating system remain on SSD storage, the other "working" data on a magnetic hard disk. New iMacs also go on sale in November.
Price starts at 1299 USD in version 21.5 "(2.7 GHz i5, 8GB RAM, GeForce GT 640M, 1TB HDD). Versions 27" then from 1799 (2.9 GHz i5, 8 GB RAM, GeForce GTX 660m, 1TB HDD).
Was introducedMacBook Pro 13 ", which is the lightest in its history. It is the fifth thinner than the previous model and weighs 1.6 kg. There is no optical drive and has a Retina display with a resolution of 2560x1600. The computer will use Intel i5 and i7 processors and standard will be 8 GB of RAM. The SSD of up to 768 gigabytes The basic version will start at 1699 USD.
Apple shares after yesterday's solid growth, today, thanks to developments in the market opened below. Gradually minimize their losses, but with the coming end of the presentation of the company again began gaining loss. Currently at 20:47 pm were trading at $ 624.50 (-1.50%). Is already above average traded over 19 million shares (daily average for the last three months reached 16.34 million).
J.Zendulka
---
---
Apple představil nejen nový menší tablet
Diskuze a názory
Na dané téma nejsou žádné názory.