---
Markets
  |  November 05, 2012 16:20:36
Home of the week in the red!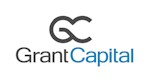 European markets after the Asian model assumed negative mood enhanced by the addition expectantly investors the results of the U.S. elections. According to reports from foreign investors withdraw cash and collect election results and decide in which market segment will continue its investments directed. Each candidate has their strategic plans built differently. While Republican challenger Mitt Romney honored motto "We believe in America," Democratic candidate Barack Obama holds the slogan "Moving America Forward". Already here it is evident that both candidates ranked international politics at the end of the text, which means that sees priorities elsewhere, particularly in the national economy.Both sides found the step especially in what is missing in both programs. The Republican program even in the democratic can not find any mention of international law.

Markets throughout the day did not indicate any tendency to corrections or losses and after the start of trading on U.S. markets with European colleagues failed - German DAX -0.45%, the French CAC 40 -0.89% and the UK FTSE -0.43%.

Against the trend, the Czech PX Index, which shows an increase of 0.61% mainly due to the increase of shares of Erste Bank and CEZ.

U.S. markets weaken slightly in the introduction: Dow Jones -0.32%, Nasdaq -0.05% and the S & P -0.34%.

Tomorrow will be the continuation of earnings season in Europe. Its results presented by companies such as BMW, Alstom, Vallourec, BNP Paribas, ING, Siemens, EADS.

Miroslav Vybíral


Společnost GRANT CAPITAL se specializuje na zprostředkování obchodů s akciemi na burzách v ČR, Evropě a USA. Pro více informací navštivte www.grantcapital.cz
---
Last news from the section Markets:
---
Úvod týdne v červených číslech!
Diskuze a názory
Na dané téma nejsou žádné názory.