---
Markets
  |  November 07, 2012 10:08:23
TELEFÓNICA O2 - Renaissance title gives the lowest target market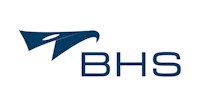 Renaissance Capital Company today lowered recommendations for domestic telecommunications shares of Telefónica O2 from "hold" to "sell" and target price from 398 CZK to 320 CZK. It is expected that some of the negative operating trends will continue in the next year or will undergo further deterioration. Thanks auctions of frequencies also mentions a possible new competitor in the market, respectively. Thus the general pressure on prices. Renaissance reduces its estimates of the company's revenues for the years 2013 and 2014, respectively. and profit.
However, maintaining expected dividends, respectively. in 2013 again pay 40 CZK / share. The proceeds would again be involved in the decrease of capital, estimated time of Renaissance already CZK 18.60 / share.
Advertised new target price is according to report Bloomberg the lowest in the market. So far in this regard were the most pessimistic with Credit Suisse and ING 340 CZK to 342 CZK. Reference can also be the biggest optimist on title, Wood & Company home to even 473 CZK. At these levels, while title last traded up more than 3 years ago.
The company can also mention the ongoing share repurchases. Last week, the company purchased nearly 227 thousand. own shares. For the first two days of this week, nearly 117 thousand. Overall, has already received over 5.32 million shares, ie 1.65%, for which it spent roughly 2.08 billion CZK. To meet this year's planned purchase of the company and left to get something over 1.1 million shares. I can recall that the title of the Prague Stock Exchange this week last traded entitled to a reduction in the amount of ZK 13 CZK / share.
Shares of Telefónica O2 today's downgrade react negatively and after almost 2 months to get back to the level of CZK 380.
J.Zendulka
---
Last news from the section Markets:
---
TELEFÓNICA O2 - Renaissance dává titulu nejnižší cíl na trhu
Diskuze a názory
Na dané téma nejsou žádné názory.