---
O2 to 4-year lows, or PSE week lost almost 1%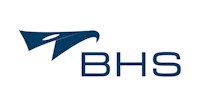 After almost negligible losses in the previous week, this time domestic market, respectively. PX index closed down compared to last Friday -0.98% to 970.20 points. Quite expectedly him his weight negatively influenced primarily by shares of Telefónica O2 has been trading without the right to return of capital reduction. The title is so much closer to the border of CZK 350 and closed so for more than 4-year lows. So too the title helped by relatively strong repurchases its own shares. Only from Monday to Thursday are the company acquired over 254 thousand. Then his weight index was negatively affected by CEZ. The first two points, however, are in decline after výsledkovým NWR and especially CETV. Shares of the company closed at media PSE for new historical lows.
Furthermore, while decliners also "weight" significant VIG shares, loss index so actually significantly eliminated and Erste KB. Shares of domestic banks could find support in the week at his 200 day average price and the end of the week, then returned and 100denní above its average price, respectively. 50dennímu back even closer. ERSTE confirmed its unusual stability of the last time he did not respond to events affecting the financial sector. Title since the beginning of the year reviewed by almost 50%. Nonetheless, the most in a week as fast as before Orco, which was only published information on unification more than 20% of the real estate mogul R.Vítka into one company.
5pt, width: 224pt, height: 15pt; background-color: transparent; mso-border-alt: solid windowtext .5 pt; mso-border-right-alt: .5 pt solid black; "vAlign =" bottom "width =" 299 "colSpan =" 4 "nowrap =" ">

Prague Stock Exchange (emissions from SPAD)

Name

Course in CZK

% Change a week

% Change from 1.1.12

24.52

-4.37%

37.14%

93.18

-9.36%

-27.17%

687

-3.10%

-12.60%

520

1.50%

49.86%

82.01

-4.64%

-10.62%

COMMERCIAL BANK

3,930

3.83%

18.02%

75.75

-7.62%

-44.22%

59.25

4.06%

-30.64%

460.10

0.24%

0.68%

10650

-2.29%

-15.34%

351.90

-7.39%

-8.14%

1,090

0.00%

N / A

168.10

0.06%

-1.70%

851

-0.77%

6.39%

970.20

-0.98%

6.49%
In the next week on the domestic market with the economic results presented only PEGAS (in Thursday, 22.11, when exactly will remain closed due to holidays U.S. markets). We can also mention the relevant date for the dividend of CZK 2.80 E4U (11.23, respectively. Ex-date 11.20).
J.Zendulka
---
---
O2 na 4letých minimech, aneb BCPP v týdnu přišla o téměř 1 %
Diskuze a názory
Na dané téma nejsou žádné názory.