---
Markets
  |  November 26, 2012 14:49:30
Germany wants further cuts Greek debt, promote your?
If you want to reduce Greece's debt to 70% of its GDP in 2020, requires that lenders have reduced about half of the current debt. Against this idea, however, fundamentally built in Germany, claiming that the other half of the debt forgiveness would affect already and taxpayers. The next events will be on Greece today one eurozone finance ministers.
International Monetary Fund, together with the European Central Bank requires that lenders have reduced their loans to Greece, so in order to reduce debt from the current 144% HPD for the planned 70%.This solution is considered, both the IMF and the ECB as an inevitable solution, because without it would be crushed by the debt crisis in Greece has not been able to stand on their own feet.
However, Germany as a key country monetary union rejects such a move, arguing that this would no longer felt alone taxpayers and less than a year before parliamentary elections simply do not want to risk it. Instead, they came to Germany with their own solutions by reducing interest rates on bailout loans to help Greece avoid bankruptcy. Such an option is said to have discussed at the last meeting of eurozone finance ministers, however, German Minister Wolfgang him after urging Chancellor Angela Merkel downloaded.She feared that lowering interest rates will not be possible to enforce, mainly due to Eurosceptics.
Contemporary Germany's refusal does not necessarily mean that in the future there will be further cuts claims against Athens. With reference to the German media in Paris last week held a secret meeting representatives of Greece's creditors and the creditors meeting should indicate openness to possible cuts in 2015. Officially, however, the Berlin government denied this conduct. Here ill see that media coverage is not willed by fate and Greece will continue to be washed in the media from all sides.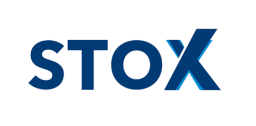 STOX.CZ zprostředkovává online obchodování na více než 80 akciových trzích prostřednictvím platformy Trader Workstation. Nabízí velmi nízké poplatky a technickou a investiční podporu v češtině. Více na www.stox.cz.
---
Last news from the section Markets:
---
Německu se nechce dále škrtat Řecký dluh, prosadí si svou?
Diskuze a názory
Na dané téma nejsou žádné názory.