---
KIT digital - I.Tuzman significantly reduces takeover offer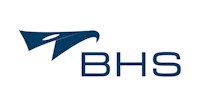 I.Tuzman former CEO of KIT digital (KITD) today issued a comprehensive press release. Actually, in urging the company on "his" takeover bid. Slam again and present leadership, which according to him does not make adequate efforts. Has concerns about the further development of the company, which could worsen. Based on the data obtained and other reduces the initial indicative offer price of 23.11 in the amount of $ 3.75 / share in the band from 1.35 to 1.70 USD / share. Expects a response from the company by Wednesday evening 12.12 If you get an answer, consider other options, including the possibility of submitting a tender offer directly to shareholders.
Among other things, the report mentions the situation regarding the company Hyro, respectively. actually Invigor group, which in the next 30 days, on the basis of previous contracts (due to the drop in share price KITD) get almost 20 million new shares.
Despite the reduction in title bid price on the Nasdaq responded to the report of growth up to $ 0.87. Current (at 17:19 pm) $ 0.78 (+9,15%). Activity is above average, if you already were traded nearly 3 million shares.
J. Ramakrishnan
---
---
KIT digital - I.Tuzman výrazně snižuje nabídku převzetí
Diskuze a názory
Na dané téma nejsou žádné názory.